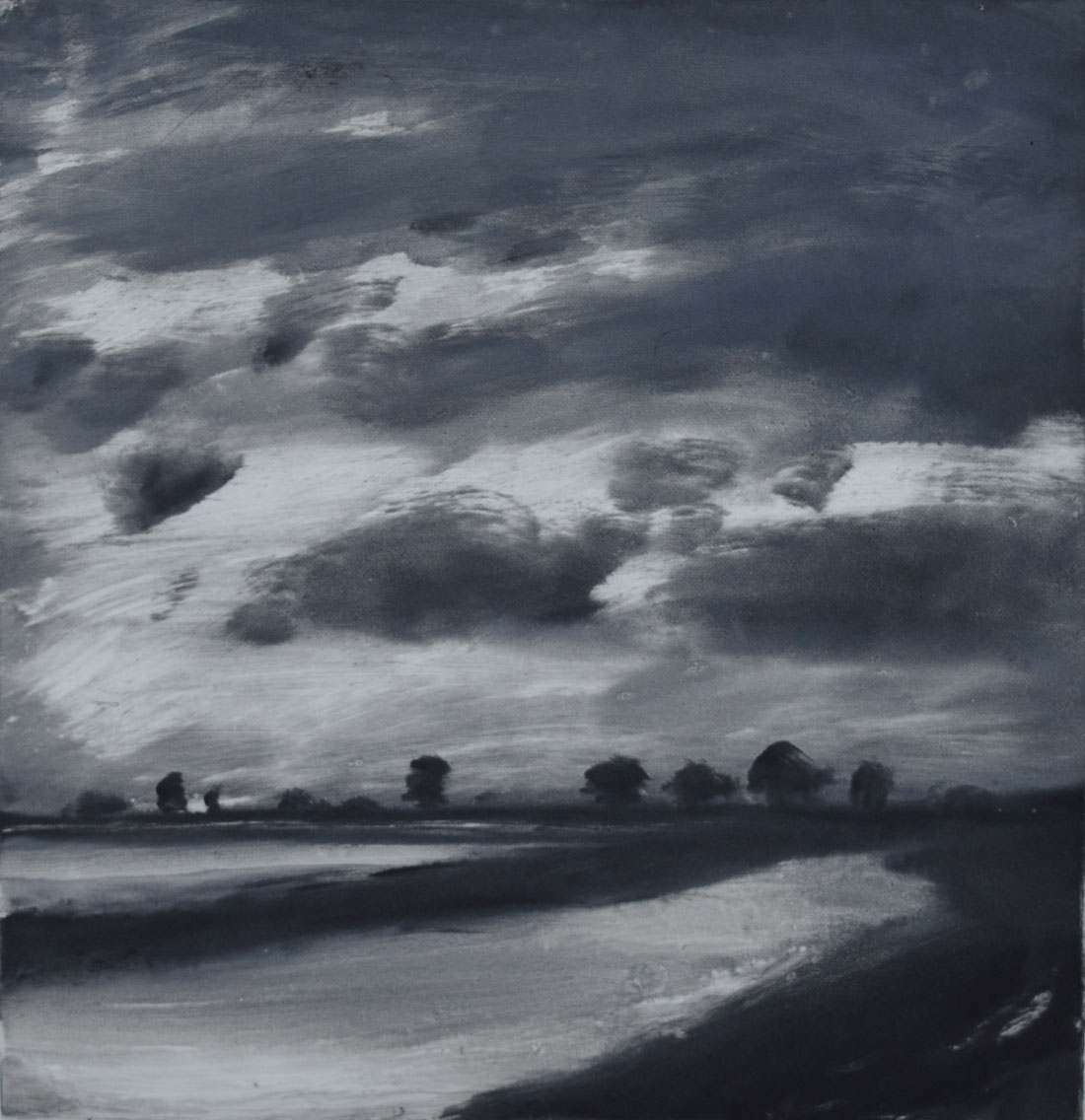 Wayne Viney: the Lake Charm series
by Sheridan Palmer, April 2018
It is the difference between the raw, white and direct light of a midday sun beating down on all things equally, and the horizontal light of evening, firing the strange clouds with reflections …
Théophile Gautier
The north-eastern landscape of Victoria around Kerang first attracted Wayne Viney in 2005 and over the ensuing decade he made further journeys and many drawings of this vast, flat country. Large freshwater lakes and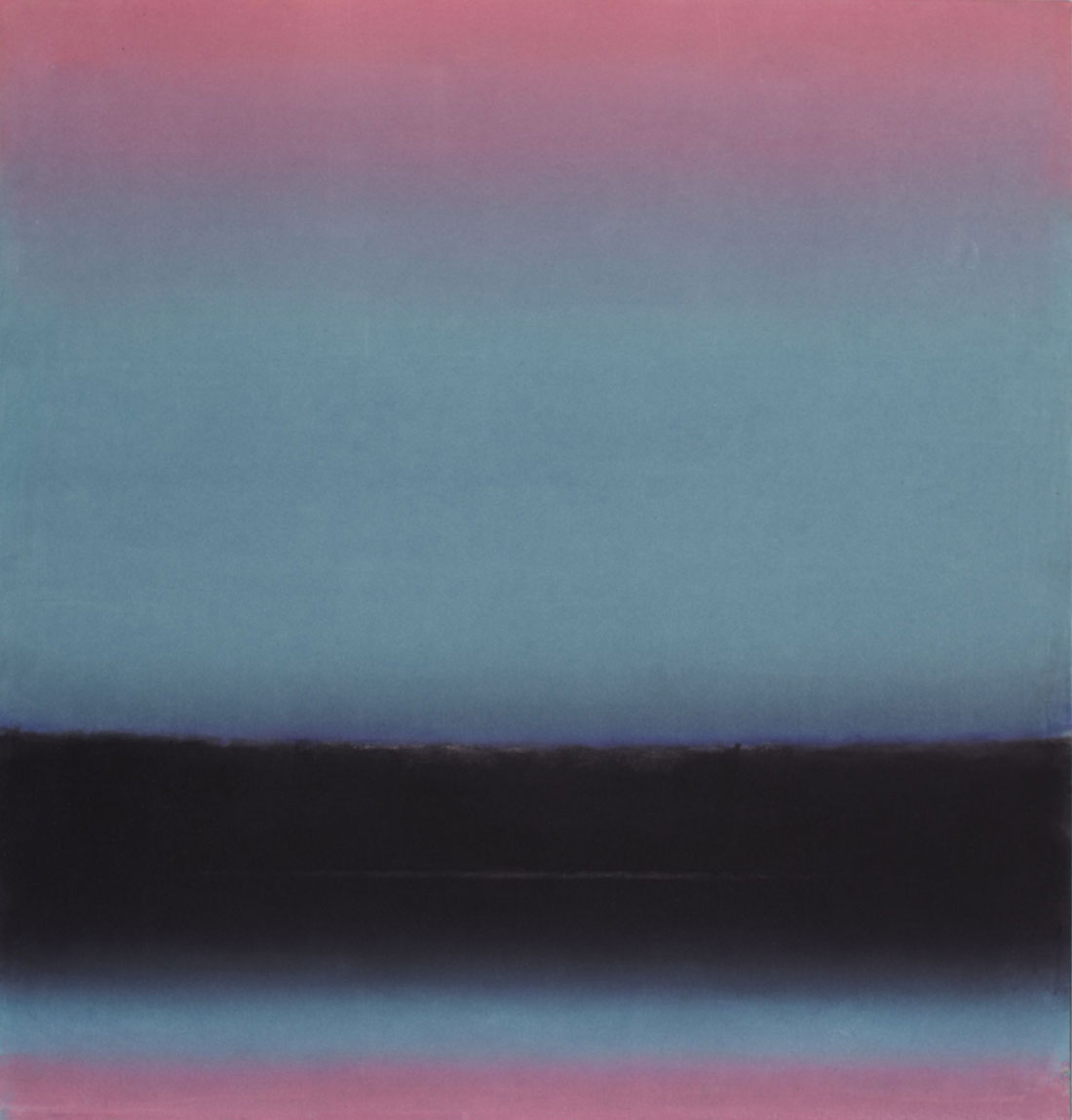 'Around the Galleries'
Review of Radiance exhibition
by Dan Rule,  The Age, 17 July 2010
Radiance seems the perfect title for Viney's latest series of monotypes prints. Known for his stunningly blurred, vaporous landscapes, the Melbourne artist and printmaker has abstracted all but a trace of the lay of the land in this series.
Rather, he plies these works with simple phases of horizontal light – the ambience, perhaps, of the sun's reflection and refraction from the earth – void of details and topographies. Viney's reductive, nonetheless beautiful prints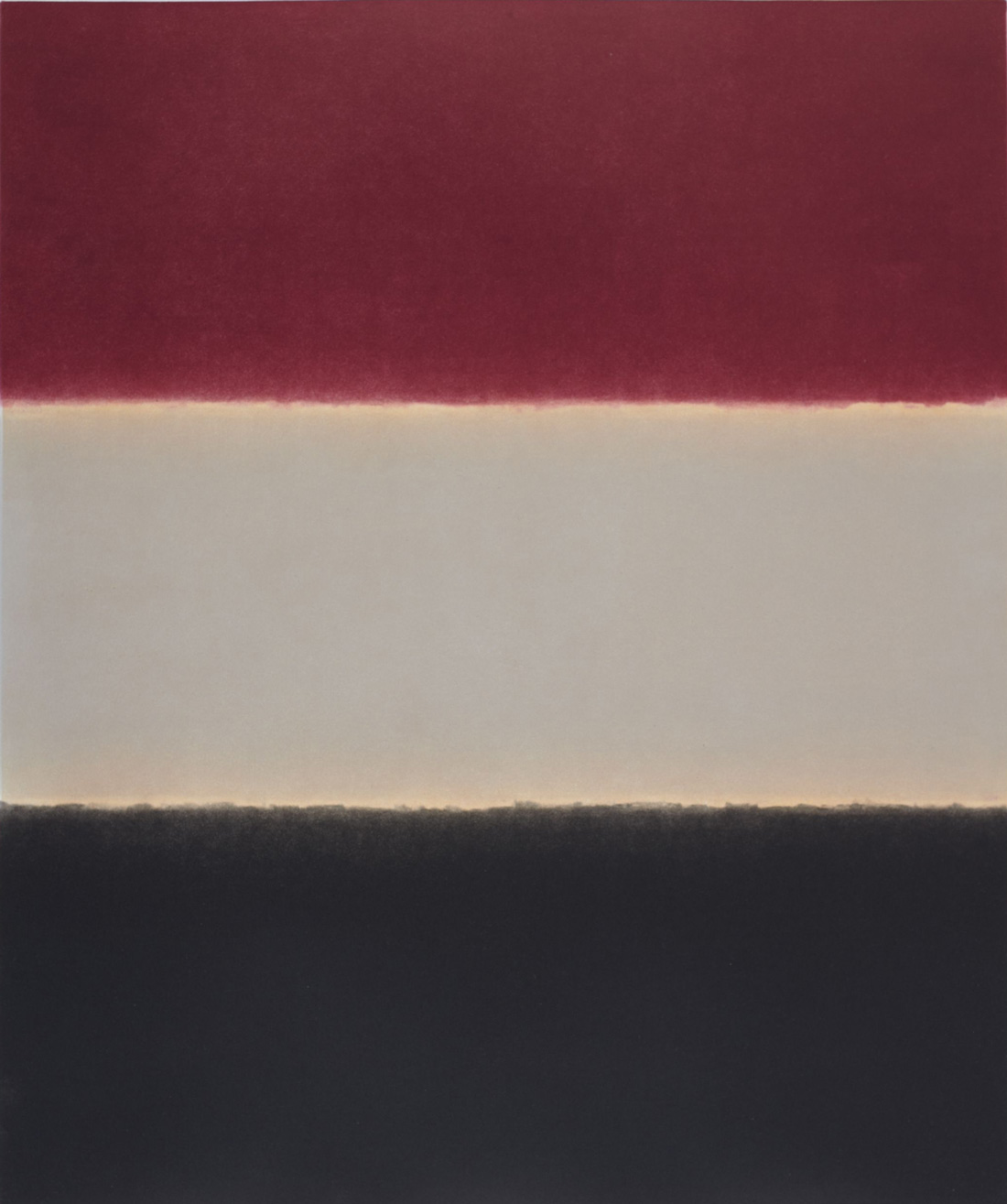 Imprint, Winter 2010
Review of Radiance exhibition
by Thomas A. Middlemost (edited)
. . . The three or more bands of colour encompassing innumerable shades and variations have been present in Viney's work since the late 1990s. A neutral tone is generally used to break the duality of sea and sky.
. . . As Viney's monotypes have emerged from small-scale monochrome landscapes to large colour abstractions, one can discover a journey from Steichen to Sean Scully, from Constable's tumultuous shining cumulus clouds to Barnett Newman's zipped landscape of spiritual or emotional turmoil. The work is devoid of obvious physical reverence points. It is a further refinement,