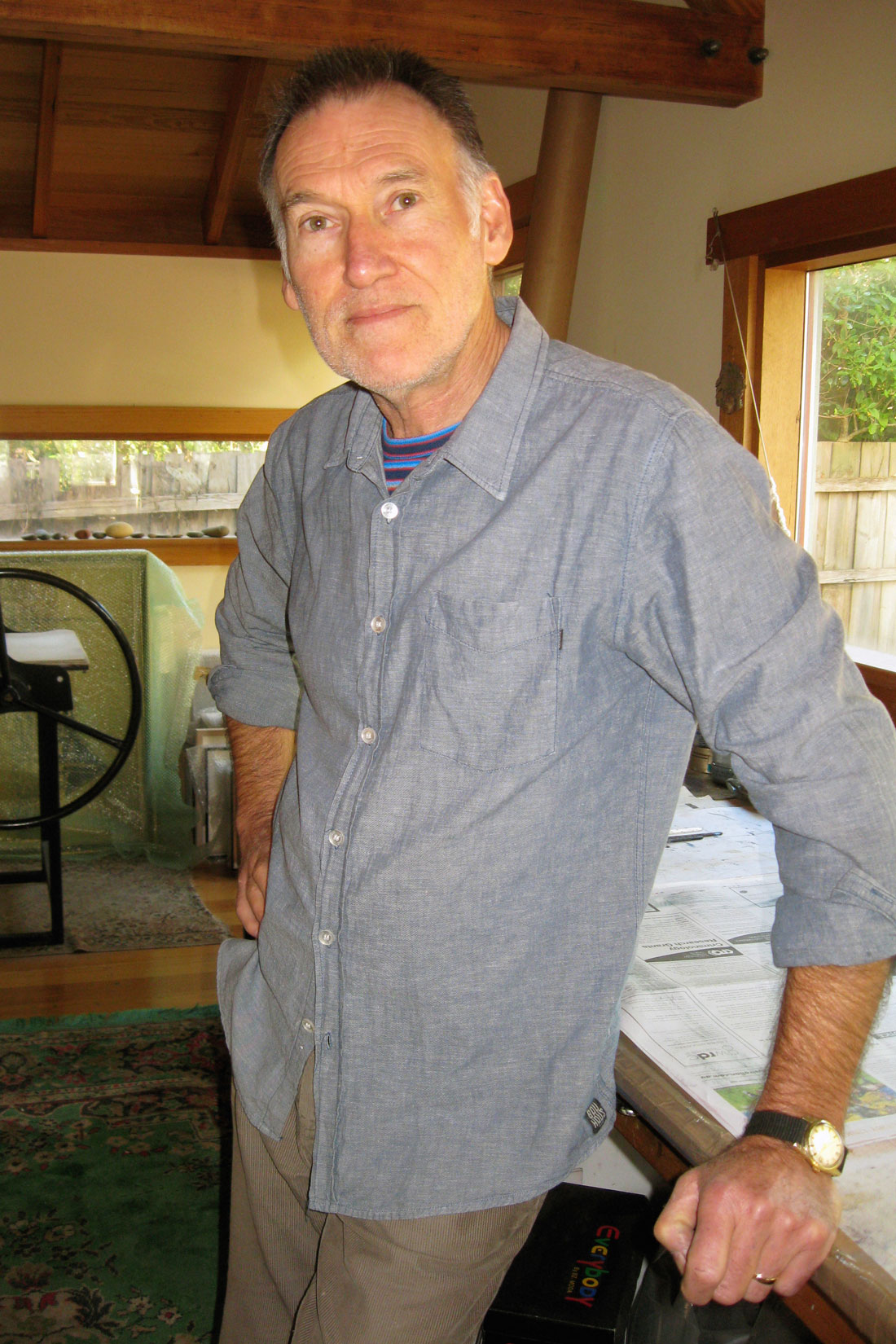 Wayne Viney is an artist and printmaker primarily known for his monotypes.
Wayne Viney studied graphic design at Swinburne College graduating with a diploma in Art and Design in 1971. He became a full time artist in the mid-1980s and was a member of Roar 2 studios from 1995 until 2000.
He is best known for his moody twilight studies, drawing upon the painterly potential of monotypes to rework the Romantic tradition. His early works are grounded in physical sites such as the Strathbogie Ranges near Yea, moving to his signature brooding landscapes of the pastoral ideal, to colour band abstractions, and studies of sea and sky. All Viney's images are imbued with a melancholic yearning for the sublime.
In 2013-14 a retrospective exhibition of his monotypes Singular Impressions, illustrated with a full colour catalogue, toured various regional galleries in Victoria.
To date Viney has held 20 solo exhibitions, and been involved in many group exhibitions. He has been a finalist in numerous art awards, including the Geelong Print Award, the Rick Amor Print Award, Swan Hill Print Award, Banyule Works on Paper Award, Fremantle Print Award, Mornington Works
on Paper Award and the John Leslie Art Prize.
His work is held in numerous public and private collections including the National Gallery of Australia; Parliament House, Canberra; Geelong Regional Gallery; Ballarat Art Gallery; Castlemaine Regional Gallery; Hamilton Art Gallery; Gippsland Art Gallery, Sale; Swan Hill Regional Gallery; Orange Regional Gallery and Charles Sturt University, NSW.
Viney is represented by Australian Galleries, Melbourne; Beaver Galleries, Canberra; Queenscliff Gallery and Workshop.